Hello everyone, long time no blog viewing! So yes, I'm still alive. Back at uni, things have been crazy already and this is the first week back after the holiday, so tired. So I'm taking a break from a composition piece to tell you about certain products I've been loving recently because A. My favourites videos do really well on my YouTube channel and B. I'm taking a break from YouTube at the moment so I thought I would just write about certain products.
Ok. First thing is the Britney Spears Fantasy Twist perfume or perfumes.
How pretty does this look? Reminds me of a girly Pokeball! As you probably know the original Fantasy perfume is one of my absolute favourites so I was so sad when I ran out of it before February. During a visit to see my bessie in Edinburgh, she had the Midnight Fantasy perfume which also smells amazing so when I saw this I knew I instantly wanted to get this. I got the 100ml version so you get 50ml of both perfumes, so it's the biggest size. And wait for it, it was £31, brand new on eBay. That's the price of one designer perfume. Great value for money and lovely scents, what more do you want?
Make Up related things. Tropical Shine Nail Files.
Story behind this, my 9 year old cousin did my nails and makeup on Christmas Day so for my birthday this year, from her and her brothers and of course my auntie and uncle, I got a beautiful make up bag with nail polishes and nail files inside. I needed new nail files because the one I had was a cheap one and I now have two of the Tropical Shine ones and they're so much better. Absolutely love them. :)
Collection Lasting Perfection Concealer. This product is now a life necessity.
I have had the Natural Collection cover up cream before but this concealer is 10 times better and it's only double the price so it's £4 as supposed to £2. Lasts for absolutely ages, covers spots really well, this product has been raved my most beauty YouTubers for ages so I really wish I got this a lot earlier because this is incredible! Ladies, you need this product, you really do!
Rimmel London Stay Matte Pressed Powder.
The concealer and the powder are a match made in heaven. It actually makes my skin look pretty decent for once and it reduces the shine and oil on my nose especially for a day, the last powder I had didn't really work out.
Food. Diet Coke with Cherry, I am addicted to the stuff.
Bought an 8 Pack on Saturday, nearly finished it now, one left. SO BAD! But it tastes amazing, honestly can't get enough of it. You can of course get bottles of these which they sell in the shop just outside my halls so yeah. LOVE IT!
Cadbury's Highlights Hazelnut Hot Chocolate.
I have said that I love the Hazelnut Hot Chocolate in Starbucks but ever since I bought three of these tubs from Amazon after trying sachets, I have never had one from Starbucks since. Hazelnut and Chocolate is a match made in heaven. It's has such a sexy smooth taste, freaking adore it! Yes, a little pricey but I got three of them for £10 on Amazon and they last for a little while considering how much of the stuff I have a week. LOVE IT!
Reese's. Ever since I got them as a university freebie in September, I've never looked back.
These are so rare to find but I found them at home and have fallen in love all over again. Chocolate, Peanut Butter, special offer when you get three of these packets for £1.20. What more can I say, j'adore! :)
Carrying on with food, I've had so many Indian takeaways during the Easter break, it was actually ridiculous.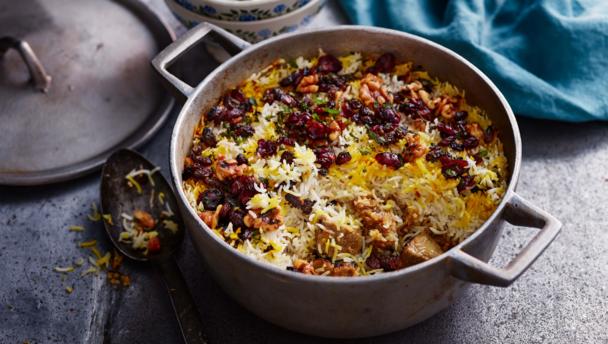 I even had some before the Easter break. I had an Indian night with my flatmate and it was amazing. Actually it was Chicken, a jar of curry sauce, rice and popadoms but we're students ok? Takeaways are expensive. I had two curries on my first and last day of my holidays when I went home at one of my favourite restaurants in my local city. The curry is served with crinkle cut chips, YUM! Also a brand new Indian takeaway opened in my hometown so I had three takeaways from there in the three weeks I was home. It's really good, I'm actually impressed by the high standard of the curries at home. And of course there was my curried pasta and so on. Basically, I've had a lot of curry. A LOT.
Favourite TV Programmes. Broadchurch. OH. MY. GOD!!!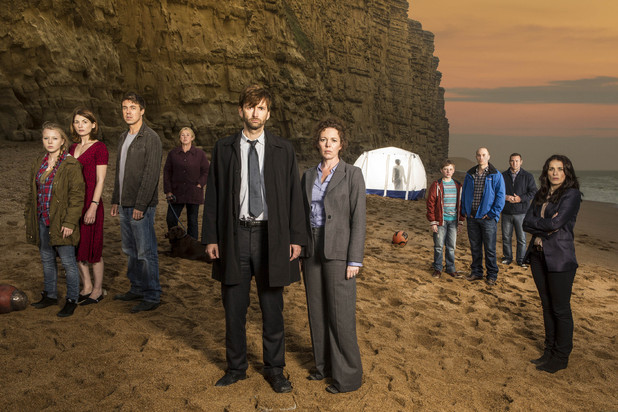 First of all, it has David Tennant in it. One of my all time favourite actors plus he's a absolute stunner. And Scottish. YAY! But the story, wow it's exciting. Basically an 11 year old boy gets murdered in a village that has never had a murder in it before and everyone is a suspect. The last episode is on Monday, 9PM ITV although I like watching it without breaks on player, it's so tense and exciting. I can't wait to finally discover who the murderer is, I have an idea but yes, gripping, tense, cinematography is epic and the actors are amazing too, especially my David. hehe.
The Village. Love this series.
It's about the oldest man in Britain who tells his story about his childhood during the First World War. His family have a tense relationship, the father drinks a lot and is violent whilst the mother is scared and timid. Of course the young boy sees his older brother leave to go to war and you see how this family lives in this little village. John Simm is incredible as the father, superb acting. Really amazing programme to sit down, relax on a Sunday evening and watch. Highly recommend it. Sunday 9PM, BBC One.
Music. For some reason, I've been playing this song on repeat. Don't You Worry Child - Swedish House Mafia
I'm not too keen on dance music, I have a couple of favourite tracks but there's something about the lyrics to this song that sets it out from most dance tracks. The vocal in this is really good too.
Falling Down by Muse. A classic but amazing!
For some reason, I never realised that I didn't have the first Muse album after having all the other ones. I absolutely adore Muse and when I heard this song, wow, it's so beautiful. It's a slow, waltz like song that can easily be played for the first wedding dance. It's actually a contender on the list I have now, I love it so much.
Once In A Lifetime - Landon Austin. Another wedding dance contender, so cute!
For some reason I like soppy songs recently. Landon Austin is one of my favourite YouTube musicians so when I first heard this song, I instantly loved it. If you like acousticy like songs, you'll like this. Everytime it comes on my iPod, I have to listen to it. :)
And favourite album recently, you ready for this... Gareth Gates - What My Heart Wants To Say.
So happy I found this album again, this was my favourite growing up. Gareth was my first crush ever when I was 8 so when I listened to the songs on here, I imagined that he was telling me that he loves me. hehe. Everytime I listen to this, I turn into that 8 year old once again. Cheesy pop, yes but there are beautiful songs in this album. :)
I am playing a game currently against my gorgeous friend Harriet and I really enjoy the beautifully artistic drawings we both draw to each other. So funny and yet addictive. :)
Yes, I'm behind on the whole Sims wagon with only playing the mobile phone demos but this game is so addictive it's ridiculous. Shame that the characters age so quickly, this game is hilarious though and you really wish your Sim life was your real life. :P
Films. Mr Popper's Penguins.
This film is so cute! It was so good because my close friend got me the DVD for my birthday and we went to see the film when it was out at the cinema two years ago. The penguins are so cute and Jim Carrey. Legend. Absolute legend. :)
Oz: The Great and Powerful.
Ok so the story is predictable and Mila Kunis, Rachel Weisz and even James Franco are really irritating at points but the design and visual effects are nothing short but staggering. Especially at the start when it's black and white then the screen changes to widescreen and colour, it's so beautiful. And Zach Braff. Another one of my favourite actors and he's so cute as the flying monkey and his cameo at the start. Freaking adore Zach Braff. :)
Bought so many things on this website ever since I finally got my PayPal account sorted in January. I've bought so many various things from saxophone pad savers to vacuum storage bags and most of the things you get are so cheap. Also selling things on there has given me more space when I'm at home, I have so much junk. So much.
Keek. Like YouTube but much smaller.
As I have a lot of work to do at university, Keek is really handy for short webcam videos to keep people updated and also most YouTubers and celebrities use Keek. Shame I can't get an app for it on my Blackberry or my Kindle but oh well. It's good anyway.
Thanks to this website, I have watched 5 series of Scrubs back to back and I'm now watching Buffy the Vampire Slayer because I haven't seen the whole thing yet. Yes, judge me, I'm a Buffy virgin. But this site is really good for movies and TV programmes on the go and good thing is, they team up with Amazon so I can get videos straight to my Kindle.
So yeah, that's a couple of things that I've loved recently. Soon, I'll be making favourites videos again but for now, hope you enjoyed this blogpost. Until next time, ciao freakazoids! :P